Reenactment of archives of artistic performance as Artists' Games 2021

Reenactment d'archives de la performance artistique comme Artists' Games de Jules Deslandes du 5 au 14 août 2021, à perte de signal.
Cette exposition est le fruit d'un projet de recherche et création dans le cadre de la maîtrise en art concentration Design numérique à l'UQAC-NAD. Elle explore la remédiatisation d'archives de performances iconiques à travers des reenactments artistiques présentés sous forme d'Artists' Game. Les Artists' Games se définissent comme des œuvres utilisant les mêmes technologies de production que celles des jeux vidéo, générant une esthétique particulière à ceux-ci, tout en portant des concepts propres à l'art contemporain.

L'exposition regroupe plusieurs prototypes: une simulation numérique pseudo-aléatoire explorant une continuité fictive de l'oeuvre Le saut dans le vide (1960) d'Yves Klein; un reenactment numérique sous forme de jeu de tir utilisant le concept de permadeath basé sur l'oeuvre Shoot (1971) de Chris Burden; une simulation interactive de Plank Pieces 1 & 2 (1973) de Charles Ray utilisant les concepts de composition numérique gestuelle et de jeux vidéo comme maison de poupée; un jeu de tir de création exploitant le concept d'infinitude que l'on retrouve dans l'oeuvre basée sur les Tirs (1961- 1970) de Niki de Saint-Phalle; et finalement, un mashup de Legible City (1989) de Jeffrey Shaw avec la performance The Lovers (1988) de Marina Abramovic et Ulay.


Reenactment of archives of artistic performance as Artists' Games August 5 to 14, 2021, at perte de signal.

The works in this exhibition reflects a culmination of research and creation as part of a master's degree at UQAC-NAD in digital design. This project explores the remediation of archives of performance art by artistic reenactment through Artists' Game. The concept of artists' games stipulate a thick aesthetic of both video game and contemporary art. These studies are demonstrated through the creation and prototyping of different artists' games by remixing notorious performance art archives.

Prototypes in this exhibition consists of : a pseudo-random simulation of Leap Into the void (Yves Klein, 1960); a digital reenactment using the concept of permadeath based on the archives of Shoot (Chris Burden, 1971); an interactive simulation using the concepts of video games as doll house and hand-tracking based on Plank Pieces 1 & 2 (Charles Ray, 1973); a shooting game questioning the finite state of a creation based on Niki de Saint-Phalle Tirs (1961- 1970); and a mashup of Legible City (1989, Jeffrey Shaw) and The Lovers (1988, Marina Abramovic and Ulay).


pris de : https://us7.campaign-archive.com/?u=c78b2eec1222c4672ebd15158&id=5cc3720529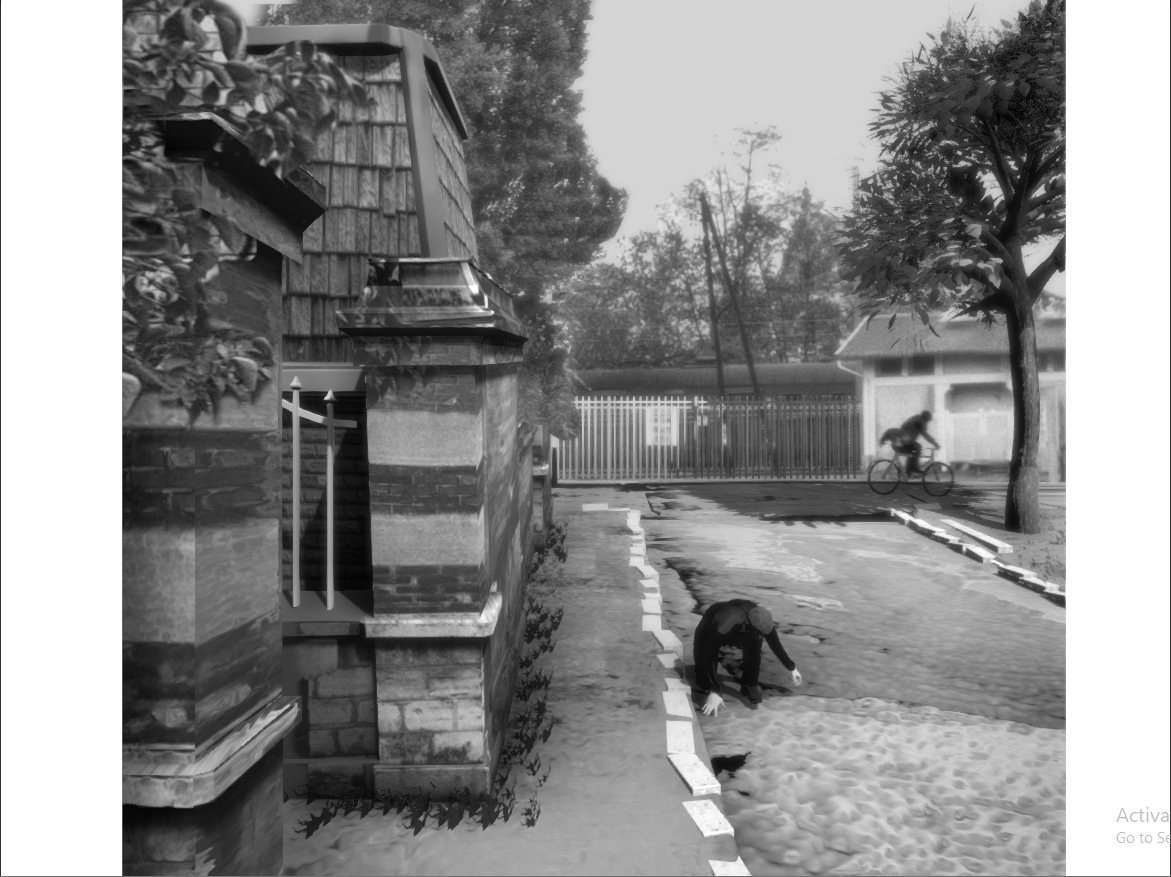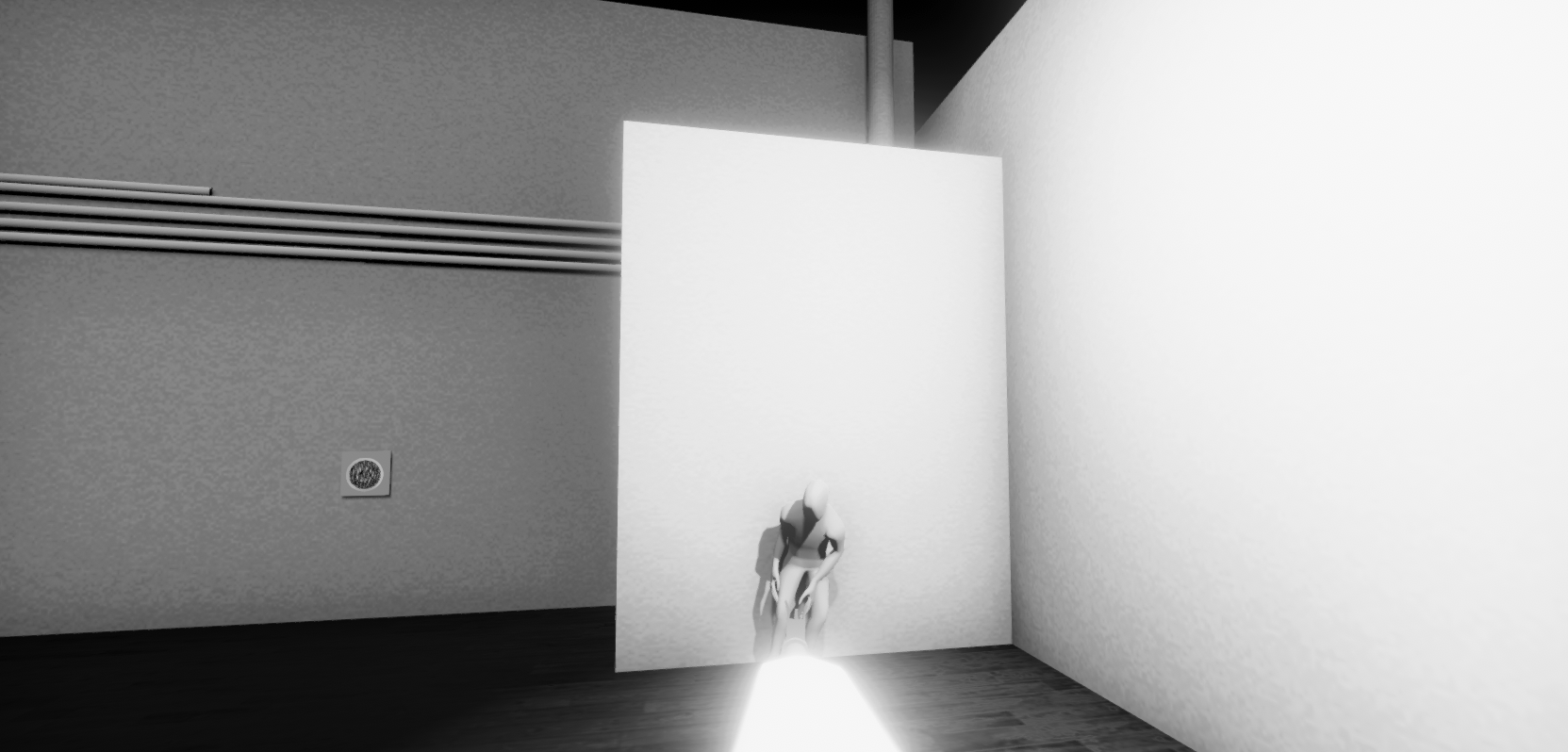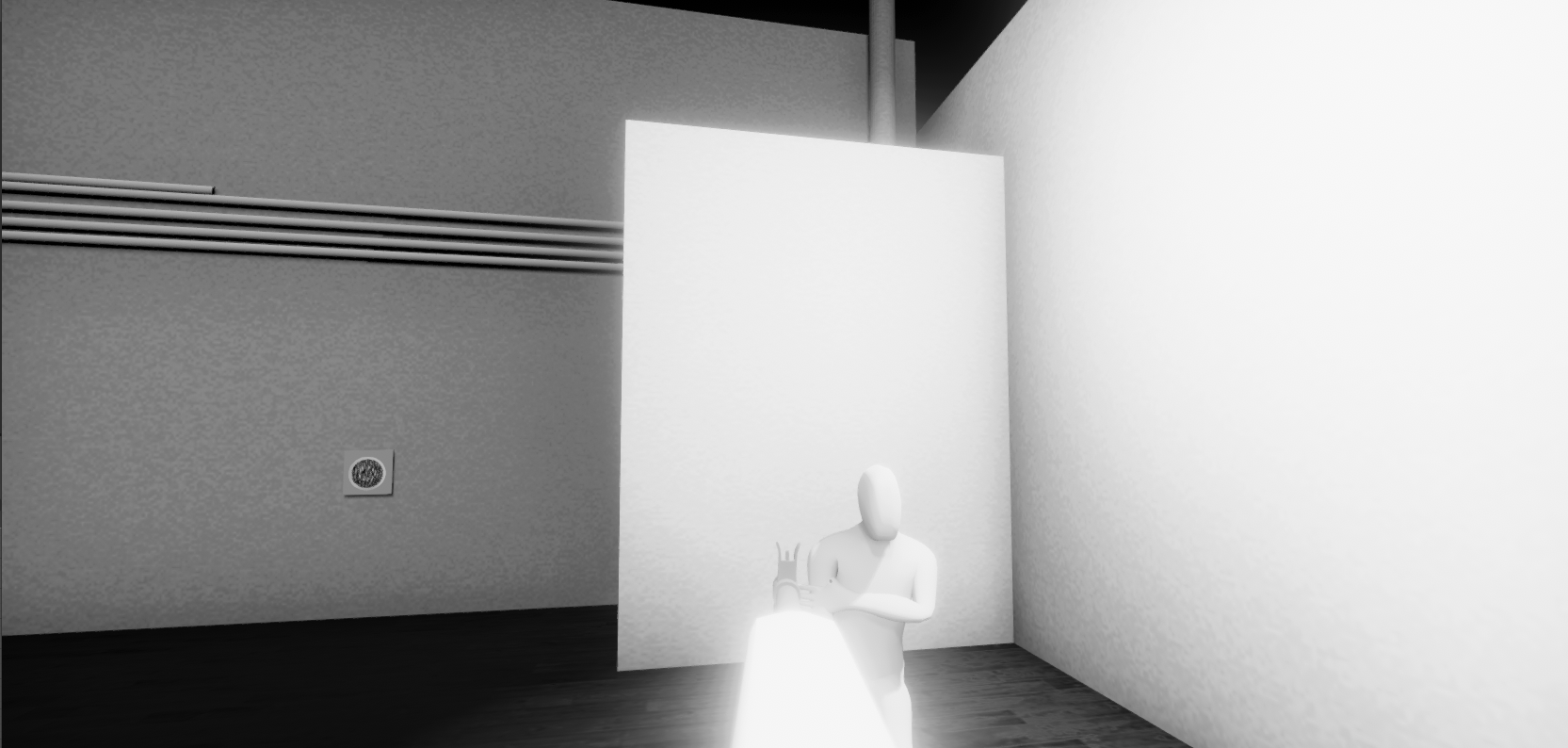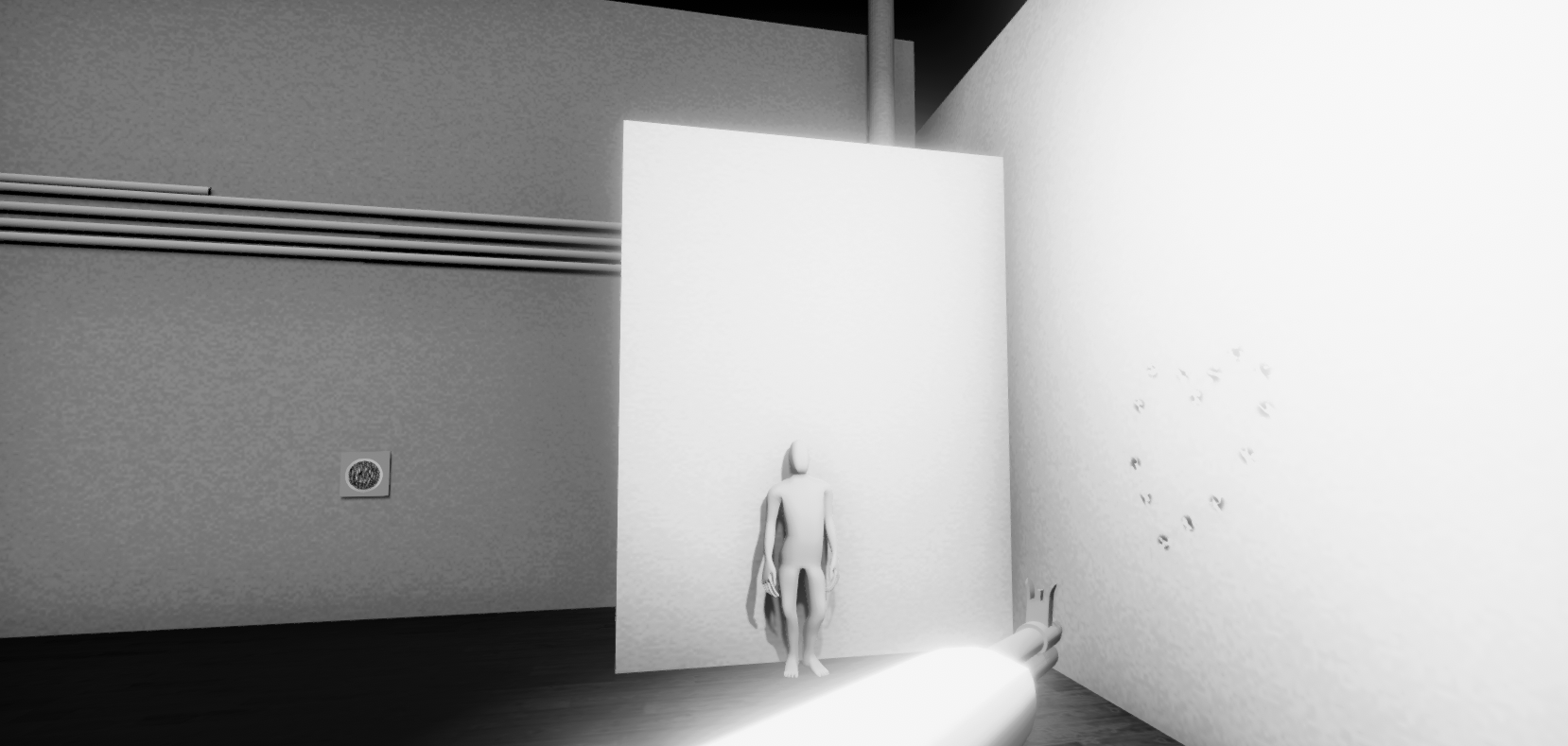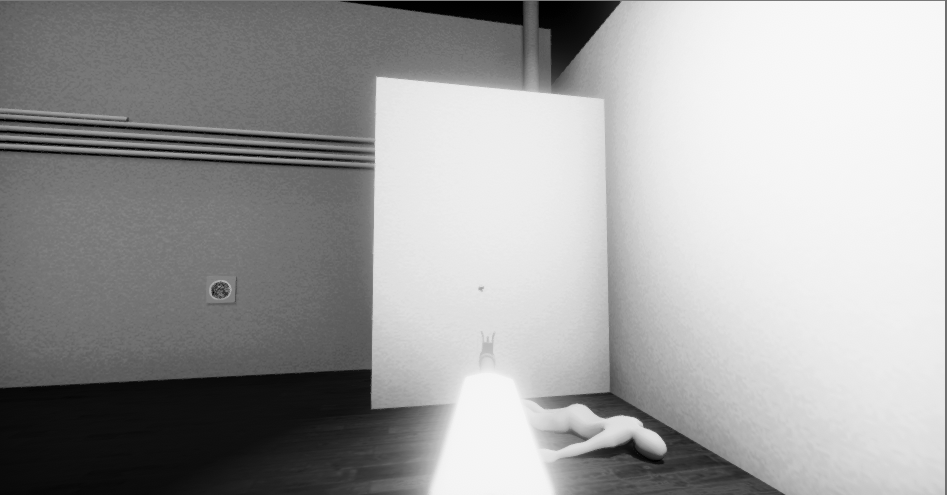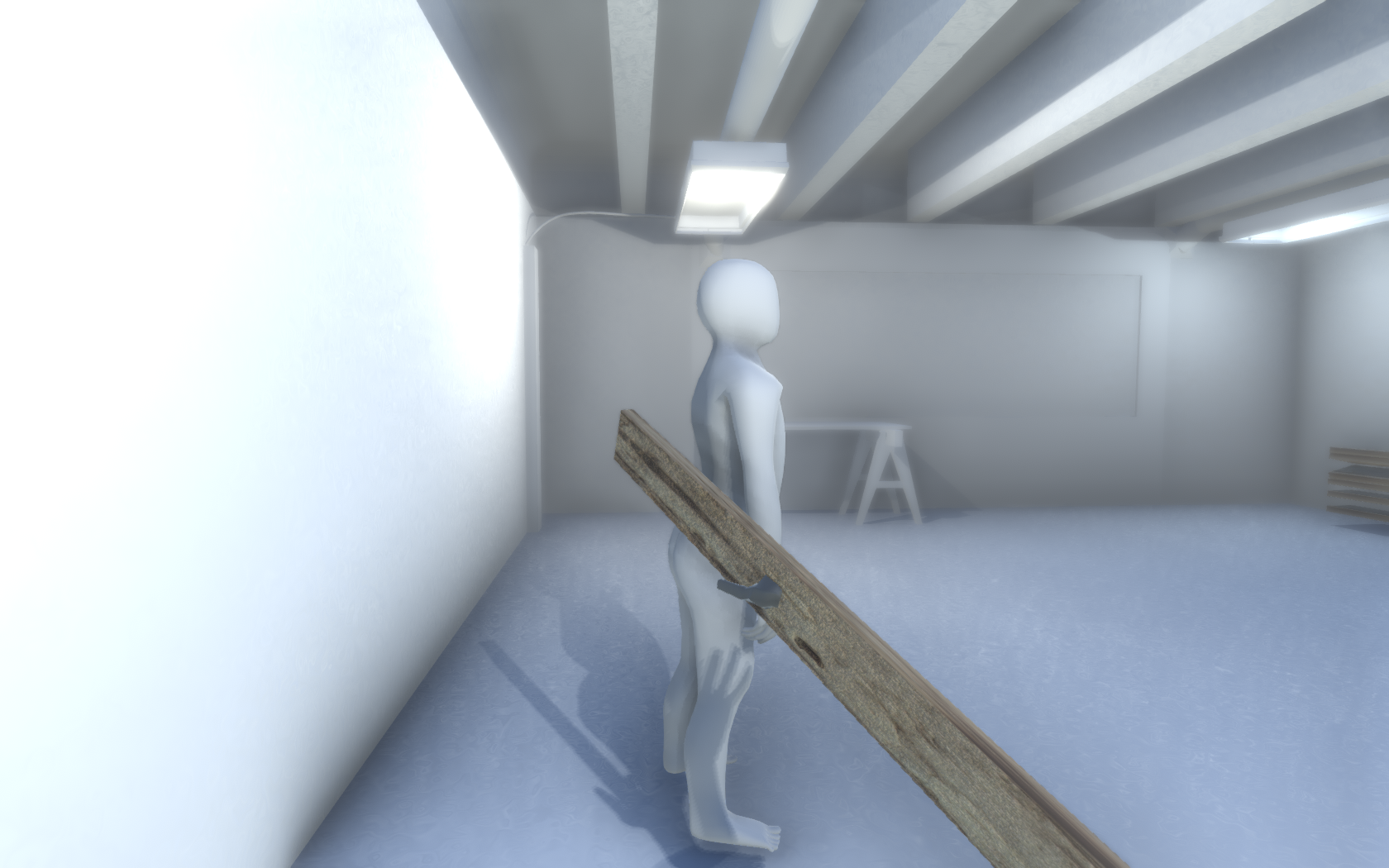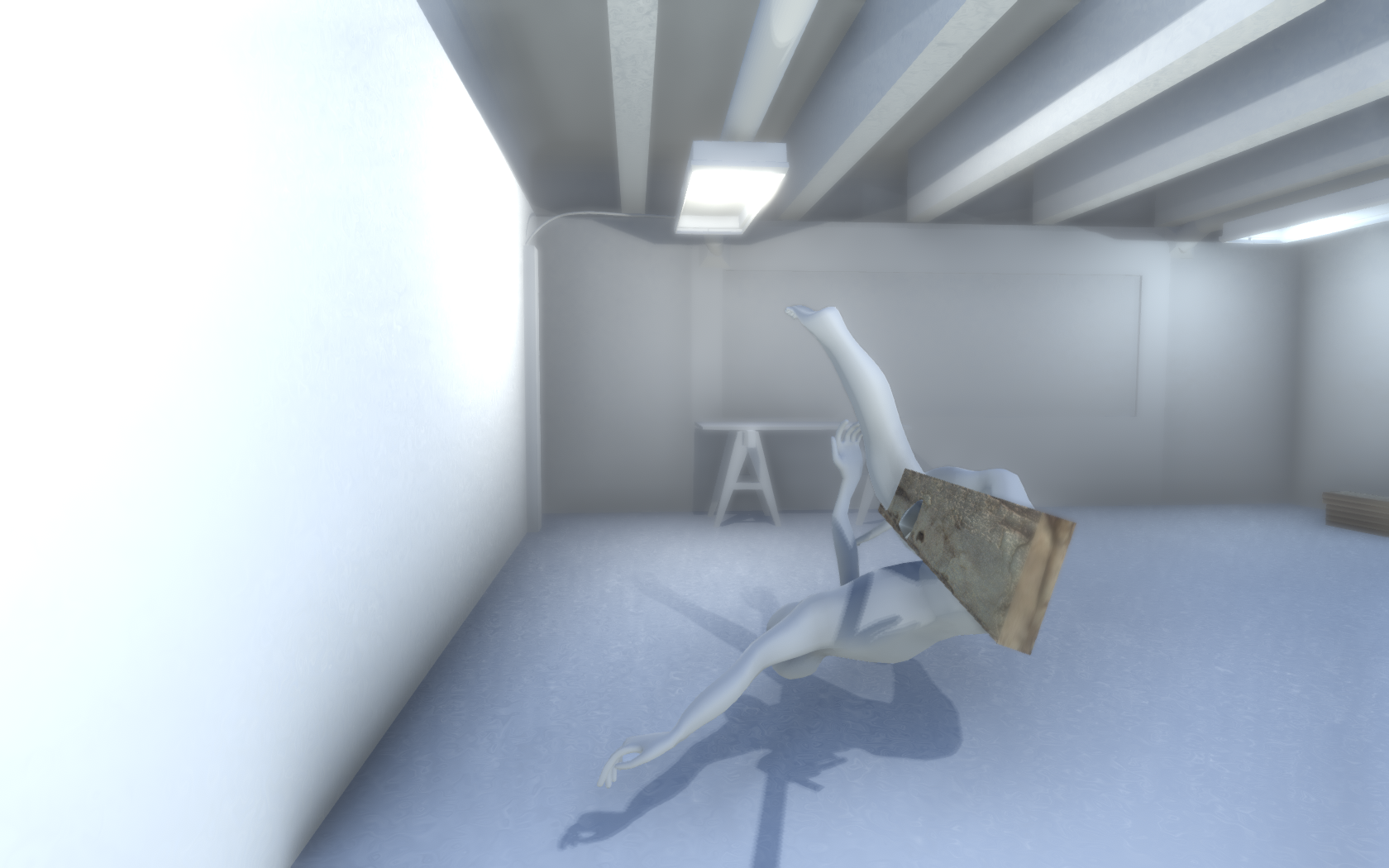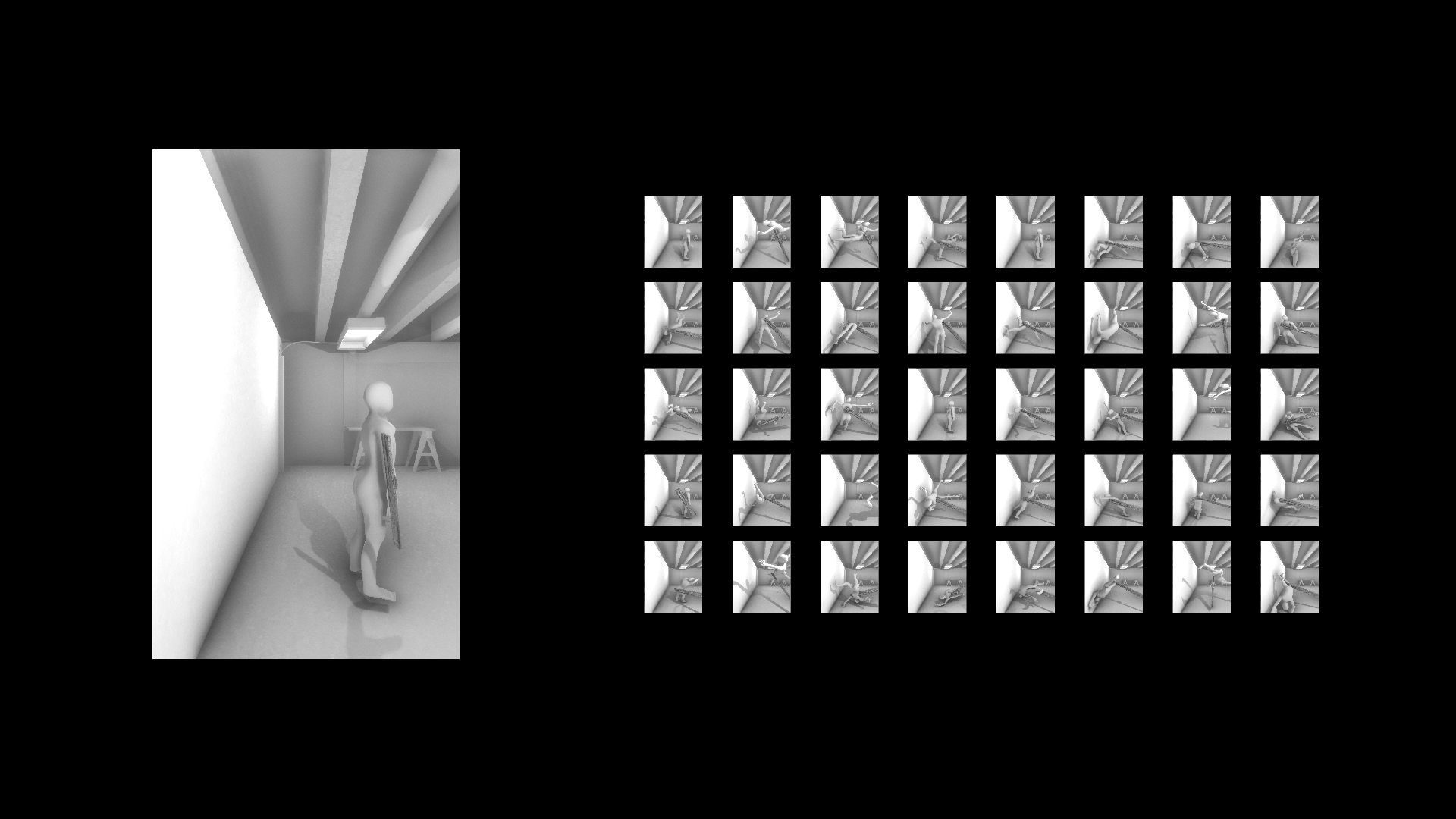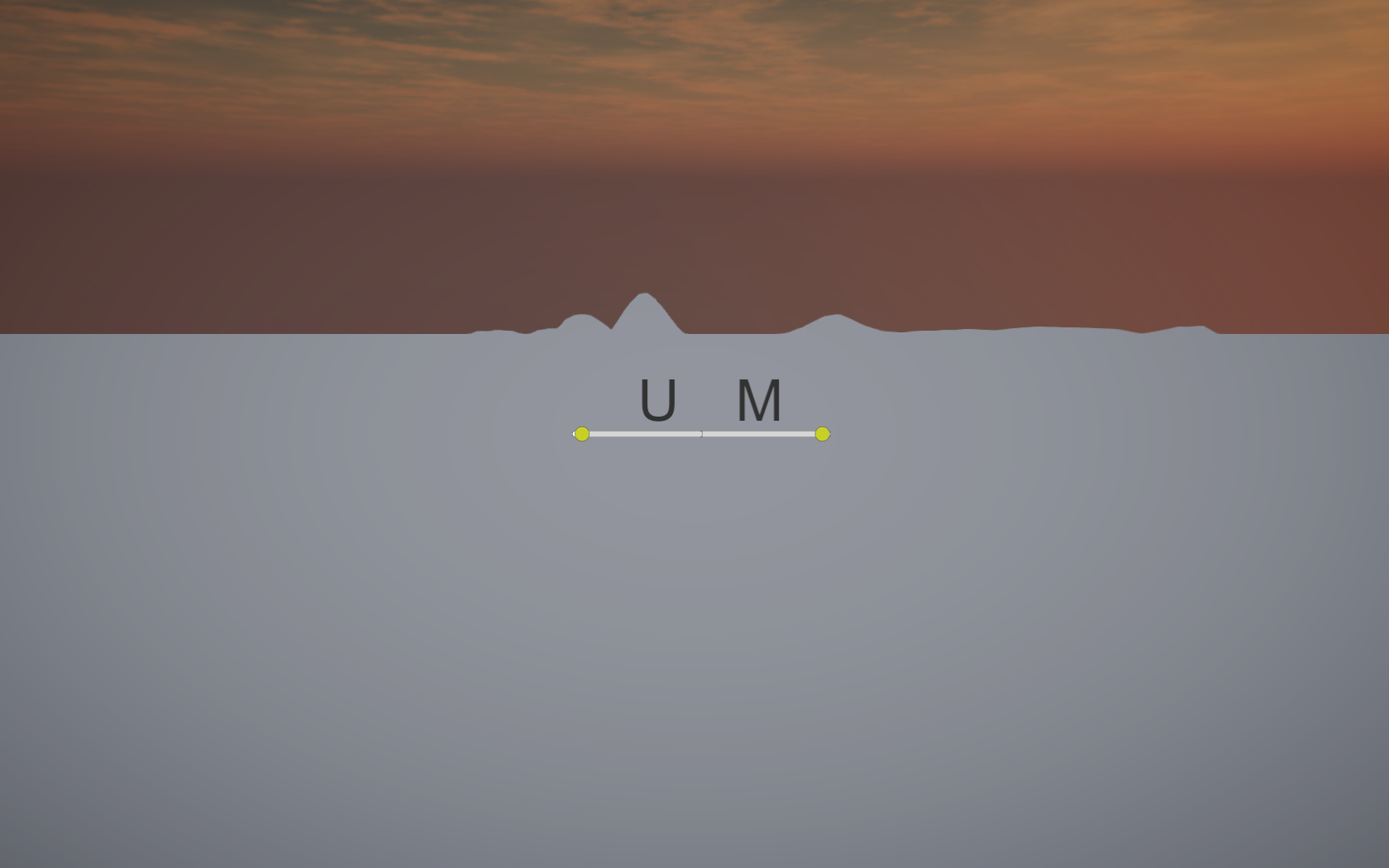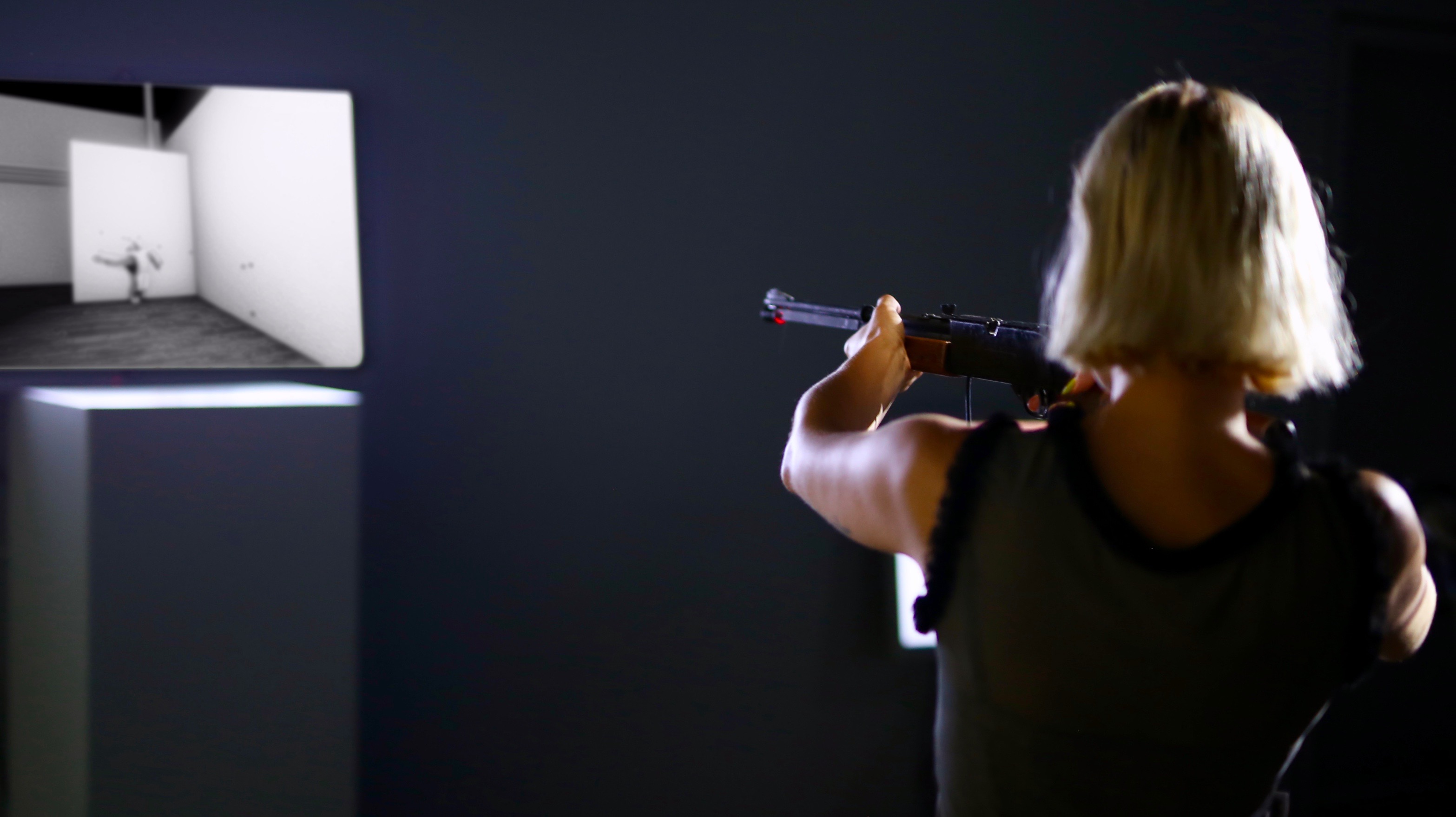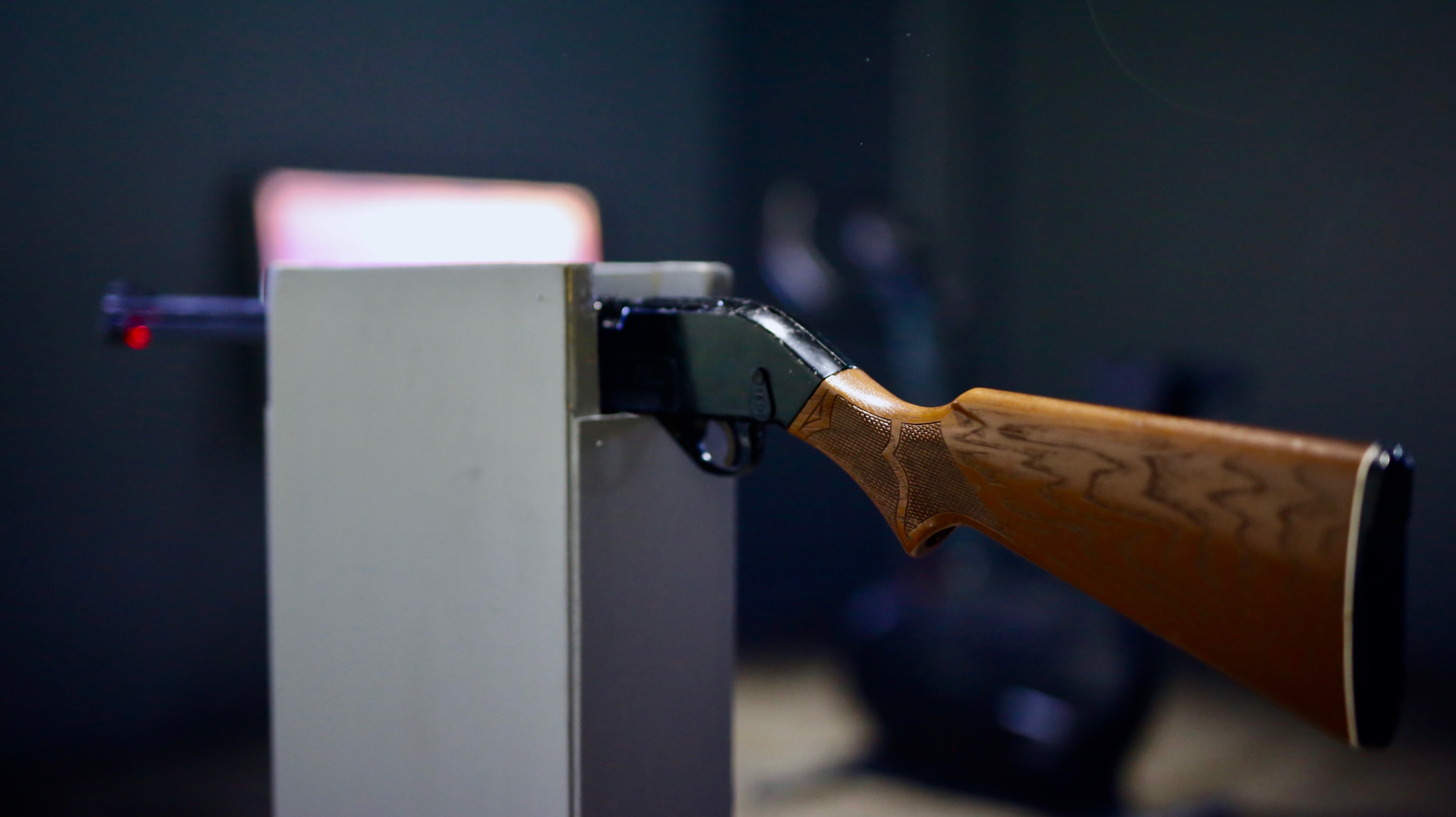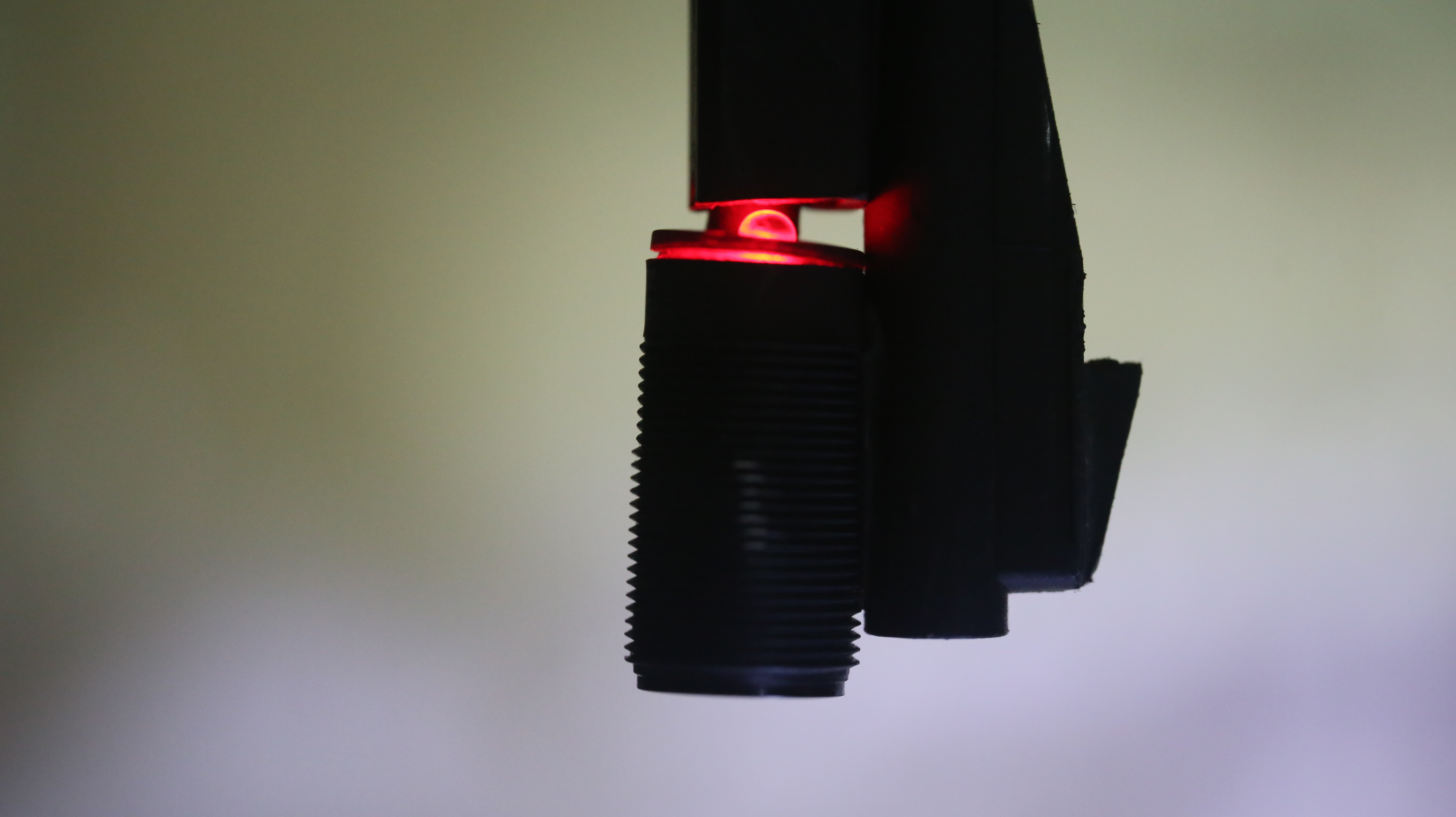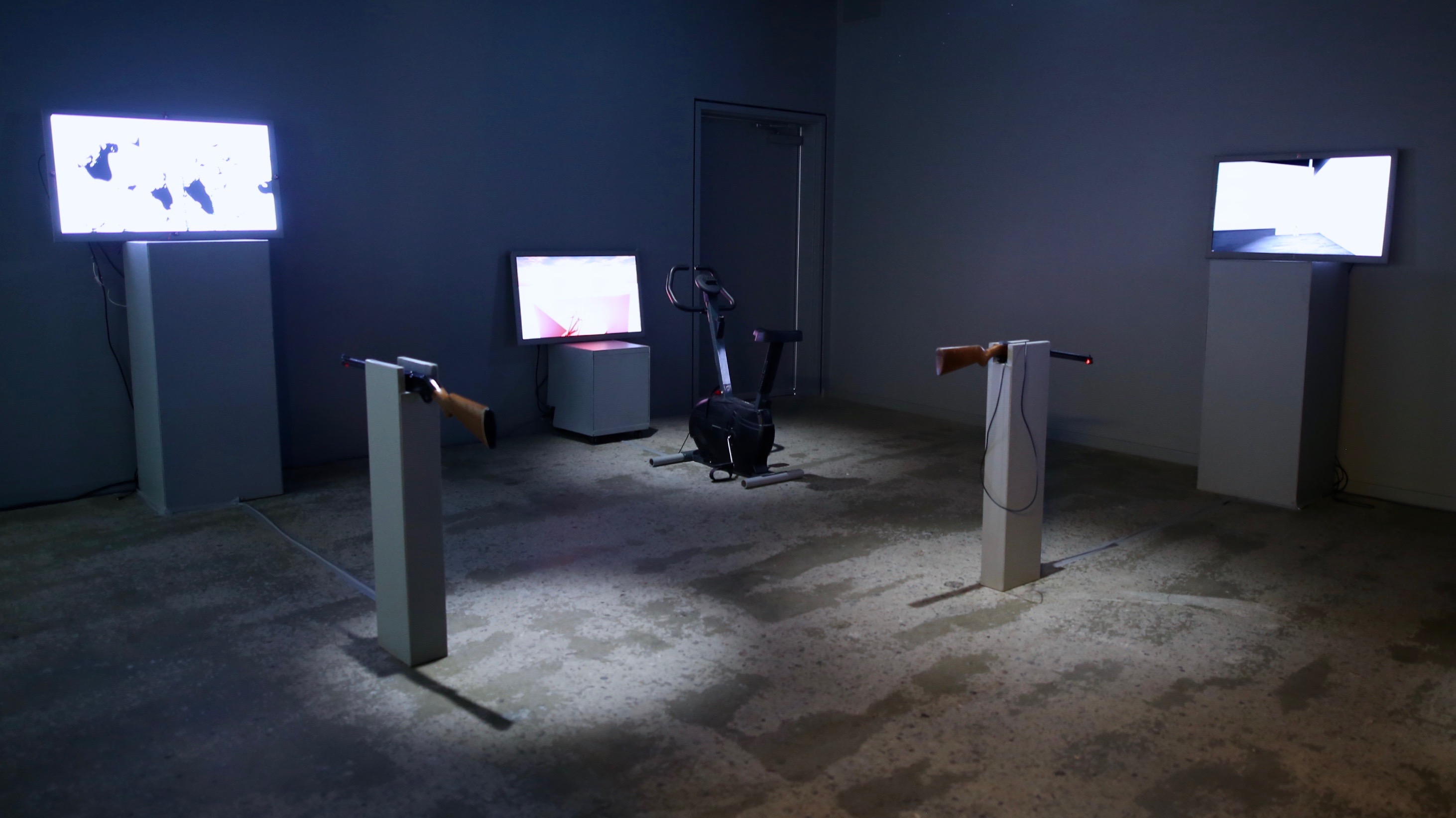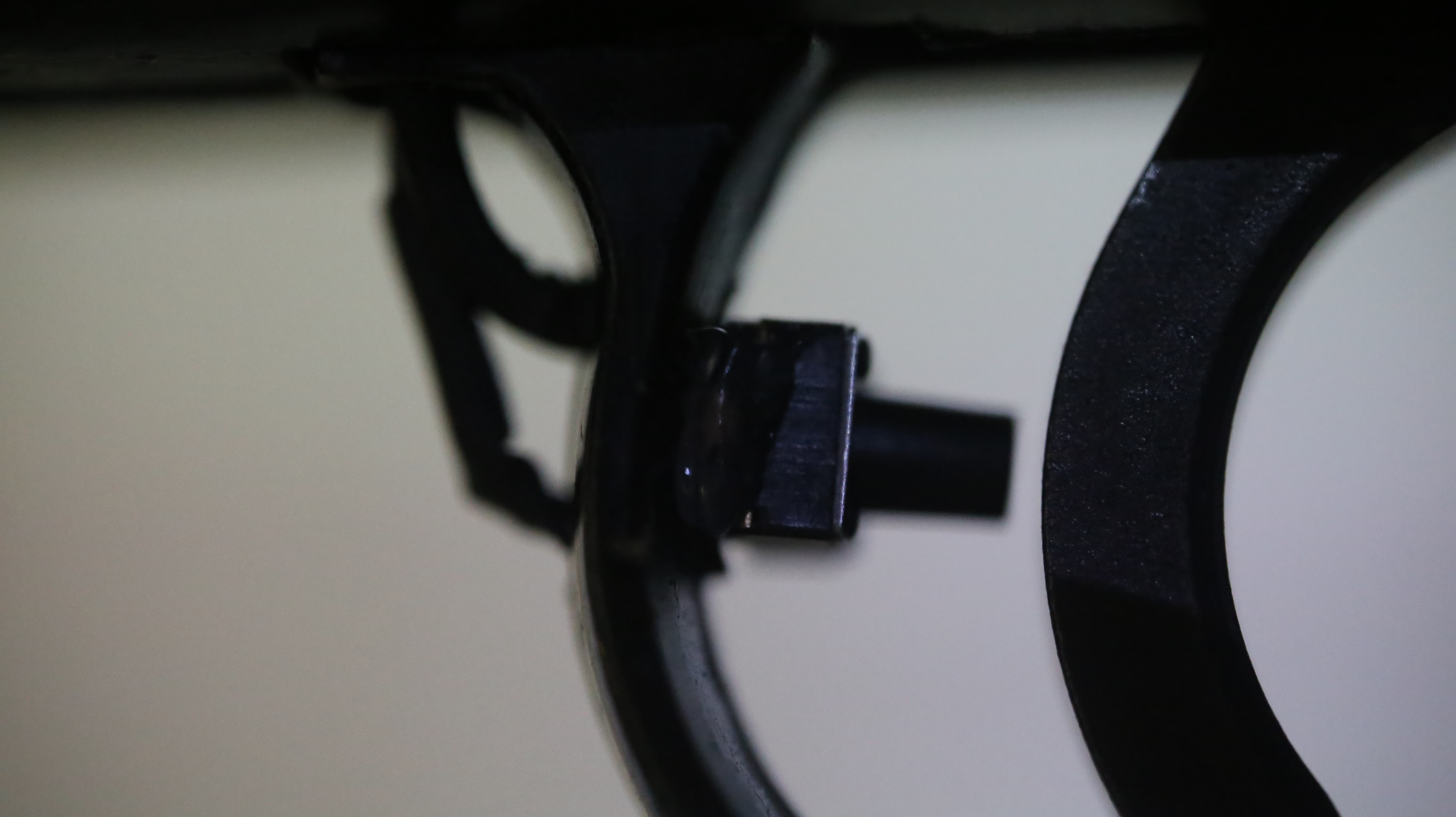 Gif par Camille Montuelle